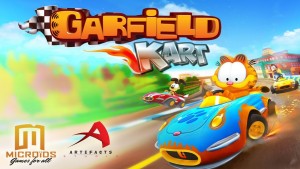 Garfield Kart – Fast&Furry is a racing game for iOS and Android developped by Artefacts Studio with Unity3D.
Join Garfield and his friends in their race for victory! Use your best steering techniques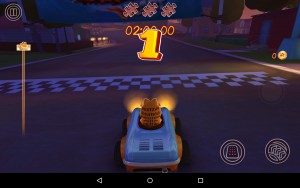 to win lots of challenges. Skids, pie throws, bouncy springs, explosive diamonds… your driving skills will be totally tested!
Garfield Kart – Fast&Furry is a freemium update to the original Garfield Kart. As a Level Designer I had to create, build and test the eighty new challenges the player would have to face, after the rules the Game Designer had defined.
If you want to have a look, you can check it on the Android Play Store or the iOS Appstore!