I worked on the Game Trap project as a Level Designer and a Writer.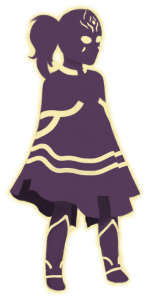 GameTrap is a game in which you play Luuma, the only person who can free her own people trapped in the world of Kaltulah, the god of games. But sometimes the playful god is merciful. This time, he will allow you, who still believe in him, to enter his world and try to rescue them. It is a dangerous world full of traps though, and you will have to think hard if you want to stay alive.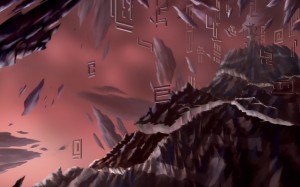 Game Trap is a 2D platform/puzzle game for Android directed by Indiana Busseuil and developped by a little team of fourteen French students from Gamagora, Lyon. The particularity of this game is that there are two ways you can progress inside a level : when you stand near an altar of your god, you can pray to him to open easy ways leading you to the end of the level ; or you can chose to turn the level over, in order to walk on the walls or the ceiling, by turning your tablet itself over. But when you do so, you will cause your god's wrath, making him set up many traps on your way – but this is also your only way to entirely complete the game and fully restore your people.
You can check out Game Trap website here!