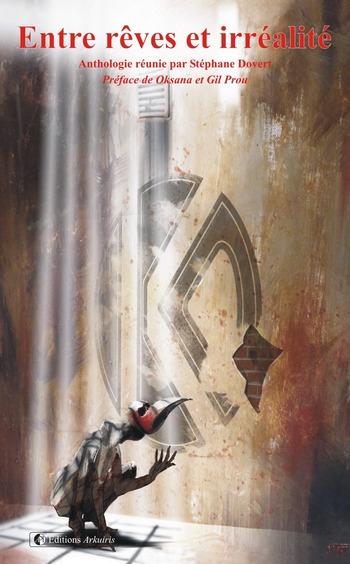 Entre rêves et irréalité is an anthology of Science Fiction stories from the French publisher Arkuiris. The 27 stories composing it explore the links between dreams and reality and the way we keep crossing again and again the very thin line separating them. Here's the summary on the back cover of the book:
What if dreams were more real than our days? What if they changed our perception of time and space, of other people and ourselves… Maybe it will be hard to wake up, or maybe this is what is going to save us. Unless we don't wake up, unless we never slept in the first place or never woke up a single time.
L'homme et le songe takes place in a distant future, when a megalopole has completely covered the world. To recreate natural places, people developped so much augmented reality, now called "alternate reality", that it began to leak into the real world and give life to people's dreams. Of cours, everything went wrong when these began to develop self-consciousness…
You can purchase it online on Amazon or La Fnac, both in e-book or traditional book!