Who am I?
My name is Tom Ariaudo and I live in the city of Lyon, France, in an attic perched seven floors above the street and hidden behind a secret door. That's where I practice my dark arts – that is, telling tales through video games and short stories. I am a bit of a perfectionnist in everything I do, from writing to level designing: I like things to be properly set and clean when I release them to the big bad world. Other than that I like reading, playing all kinds of video games (from RTS to racing games including RPG, platformers and puzzles) or board games, listening to folk music and so on.
Where do I come from?
A small medieval town called Périgueux settled in Aquitaine, France. But I left soon enough to study cinema in the university of Bordeaux, where I got a bachelor degree. Then I've landed here in Lyon where I've found a little school called Gamagora which teaches Game and Level Design – among other things, like programming or the fear of missed deadlines.
W

hat do I do now?
I am mainly searching for a job. If you seek a young Game or Level Designer with strong narrative skills, hey guys, I'm here for you! Other than that I am currently developping a game called Triii with three of my friends: together we are the Triiiniteam – check out our Facebook or our Twitter for some news on how it's going on!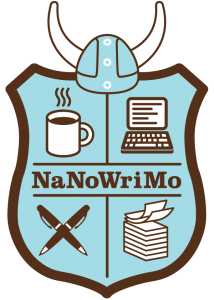 The rest of the time I write short stories (or at least I try). Once a year, by November, I even try to write an entire novel during the NaNoWriMo (National Novel Writing Month). It consists in writing a fifty thousand words long story in only one month (traditionaly, November). This year I am also taking part in the Bradbury project. Initiated by Neil Jomunsi, it consists of writing one short story per week during a year, following a prompt from Ray Bradbury himself:
"Write a short story every week. It's not possible to write 52 bad short stories in a row."
It reclaims focus though, and a good load of imagination. But I am keeping it on and I hope I will have my 52 stories by the end of the year. You can keep track of my writings on my blog, Les contes de la pluie.
Any last word?
Chaussettes. That's French for socks. As a great man once said: "One can never have enough socks."